2022-01-27
NEW! Aqua Marina - Kayak Ripple
This year, Aqua Marina introduced a few novel items in the kayaks/canoe range, practically all models have a new, improved graphic design.
There is also a new model - Ripple kayak with dedicated equipment - inflatable seats and Ripple-Tech paddles.





Ripple kayaks, just like the Tomahawk Aqua Marina kayaks, are canoes for recreational swimming. They are dedicated to two or three people and have an increased luggage space. Kayaks are made with the CO-FABRIC ™ technology - providing a more skin-friendly cockpit, while the structure is made with I-BEAM technology. The kayak's cover is made of ultra-light polyester, the hull is made of hard, reinforced PVC. Both materials are distinguished by high resistance to UV radiation. Welded floor and side chambers offering plenty of space, excellent directional stability and unmatched stability. The Ripple kayak is equipped with a foot pump, fins and a dedicated Ripple seat with an 18 cm thick inflatable pillow and a Ripple-Tech paddle, all packed in a handy backpack. The paddle can be used both as a canoe paddle and a kayak paddle, so the set includes a double kayak paddle or two single paddles. The rod in the Ripple-Tech addle is made of 1.2mm thick aluminum, while the blades are 70% reinforced polypropylene and 30% fiberglass. As a three-piece option, Canoe paddle will be 150 cm long, as a 4-piece kayak paddle - 230 cm long. Ripple seats are removable, easy to assemble and adjust, made in the form of an inflatable 18cm thick plastic cushion with a polyester cover.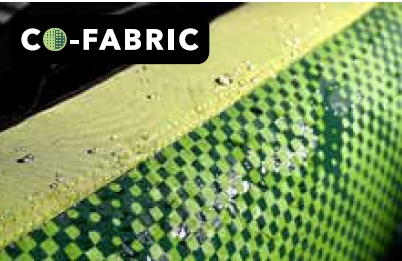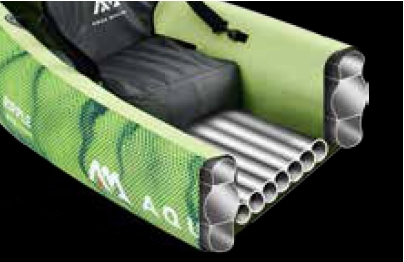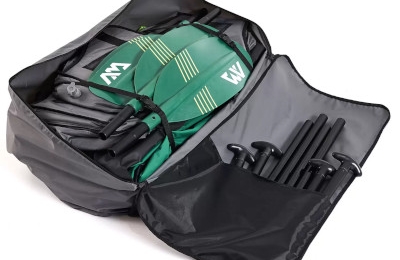 FUNCTIONAL ZIP BACKPACK WRAPPING EVERYTHING
INSIDE FOR A KAYAK TOUR

Recommended