Enjoy your weekend trip with Aqua Marina kayaks
2017-03-21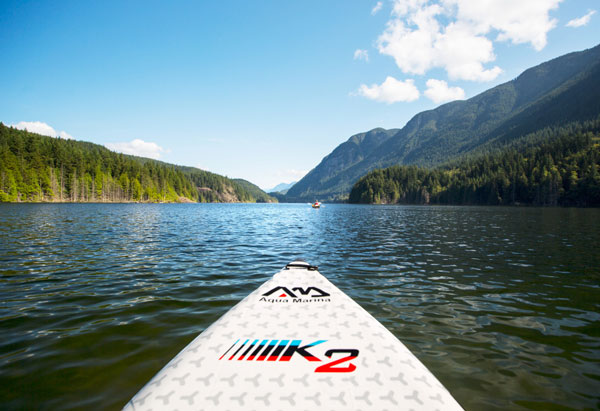 Enjoy your easy weekend trip with AM crossover reinforced kayaks
Beggining well over a decade ago, AM`s family of crossover inflatable kayaks emphasizes design, tracking and speed while maintaining comfort and stability. They`re designed to move easily on lakes, bays and inland waters for several boating pleasure.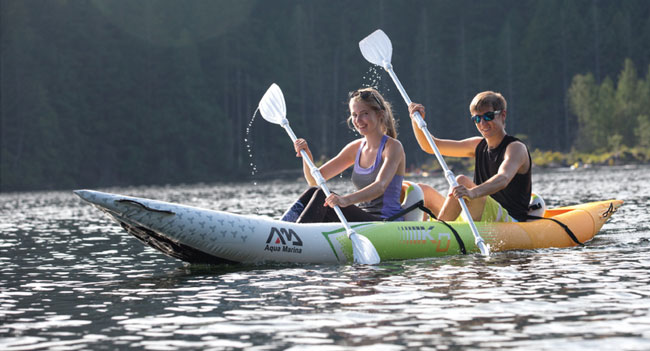 The crossover kayak collection is made out of a reinforced multi-layer PVC material and multiple air chambers. Designed with safety, stability and performance in mind, these kayaks are the ideal low-maintenance boats for those looking to get on the water in a versatile, easy to paddle craft. Comes in single and double size makes for easy handling while providing extreme fun for family, friends or any recreational use. Easy weekend trips or poking around the lakes and rivers near cottage are where these boats will excel.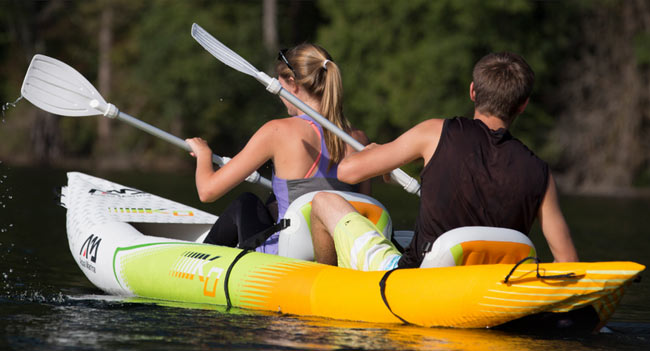 K0 (Betta HM)


Built with high quality material such as 500 Denier heavy duty polyester fabric, reinforced hull material specifically engineered to take beating, the Betta HM K0 are ideal kayaks for all around recreational paddling. Single I-beam floor is made of premium PVC for resistance and rigidity.




Highlights:


 
Bow design
Extended water splash guard bow design
with safety line
 
Floor and Foot rest
Inflatable floor provides comfort and
stability
 
 
 
 
Fin
Divide water and decrease water resistance
 
Inflatable seats
High back inflatable seats, removable and
adjustable

K2 (Betta VT)


Betta VT K2 features a 500 Denier fabric on the V-shape floor and up the sides makes the kayaks extremely durable and sleeker through the water. The kayak deck are constructed of 2.8" (7cm) tough and durable drop stitch PVC double wall fabrick offers the best flooring solution in inflatable boats.




Highlights:


 
Bow design
Extended water splash guard bow with rubber
carry handle
 
Drop-stitch Seat
Durable PVC high back seats, removable
and adjustable
 
 
 
 
Multiple drain valves
8+1 or 16+1 superfast self bailing drain valves
that can be left open for whitewater and ocean
or closed for high and dry flat water paddling
 
Inflatable keel
with it you can paddle more efficiently and fast